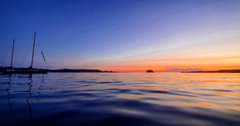 🙏 Thank you Braz Ouessant ! Thank you for your warm welcome and your interest in the " Zero Carbon " theme !
💾 The round tables and shows are being video edited, still a bit of patience, our super Antoine is on it!
😉 Kenavo Ouessant, bonjour Yeu where we'll arrive .
Source ...